Our Response?
Ireland's first Wi-fi Coldspot!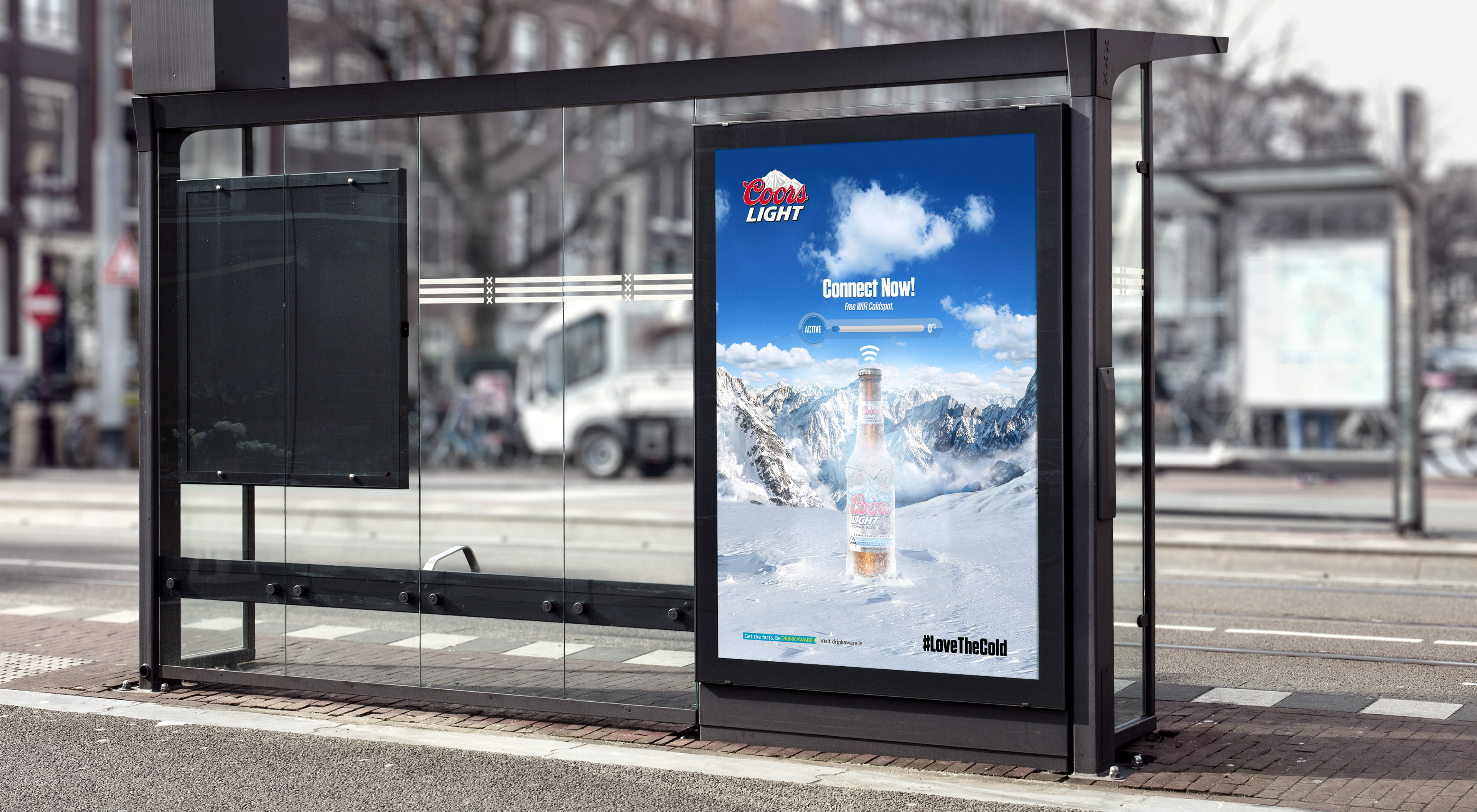 The Execution
These digital interactive bus shelters displayed the current temperature in real-time, and activated free wifi if the temperature fell below 10 degrees.
We concepted, storyboarded and designed the customer journey on the digital screens, and the users mobile device, and worked with
Kinetic Ireland
to deliver this engaging OOH campaign on bus shelters throughout Dublin.
Because...what do our target audience of males 18-24 love more than an Ice Cold Coors Light? Free Wifi!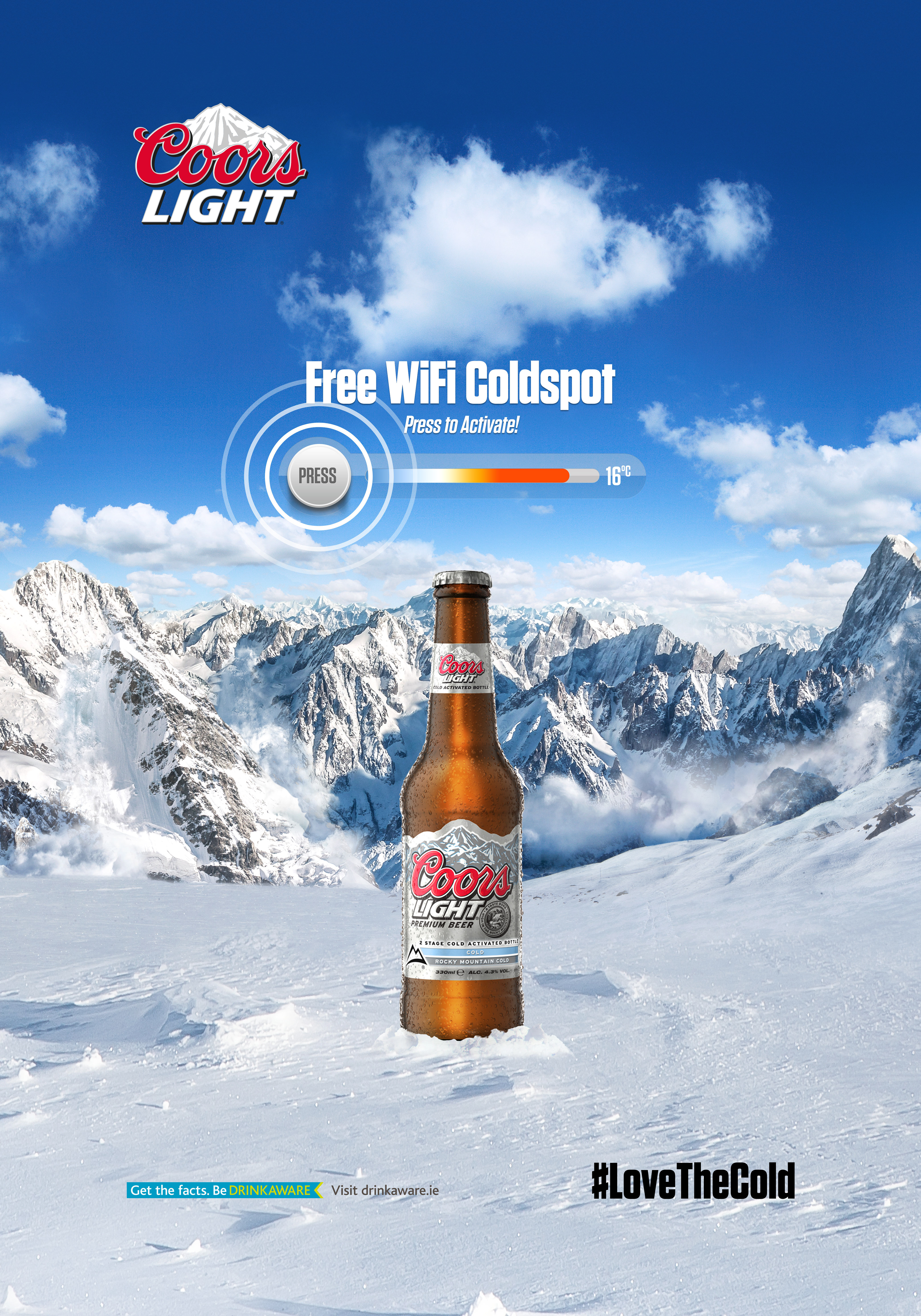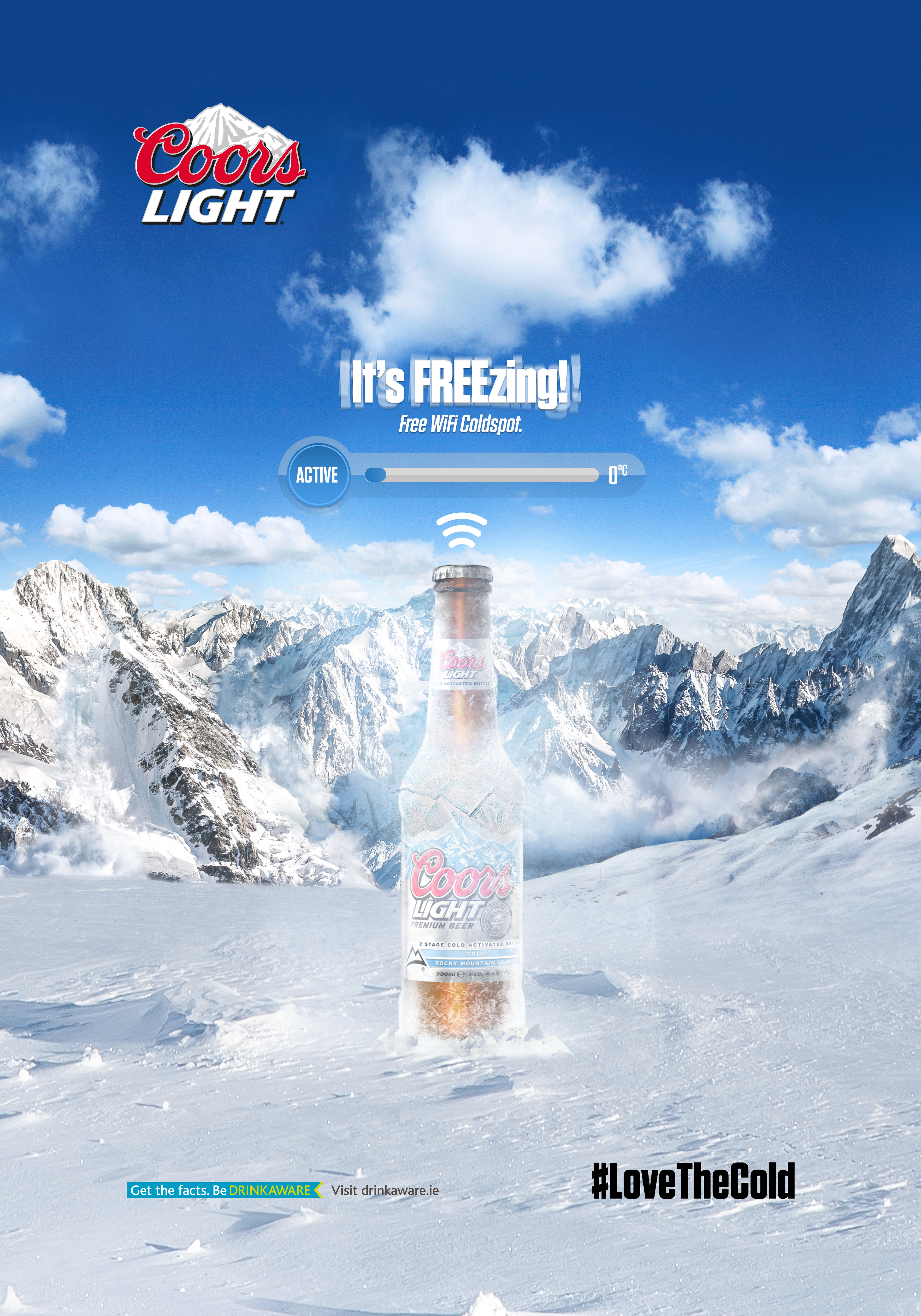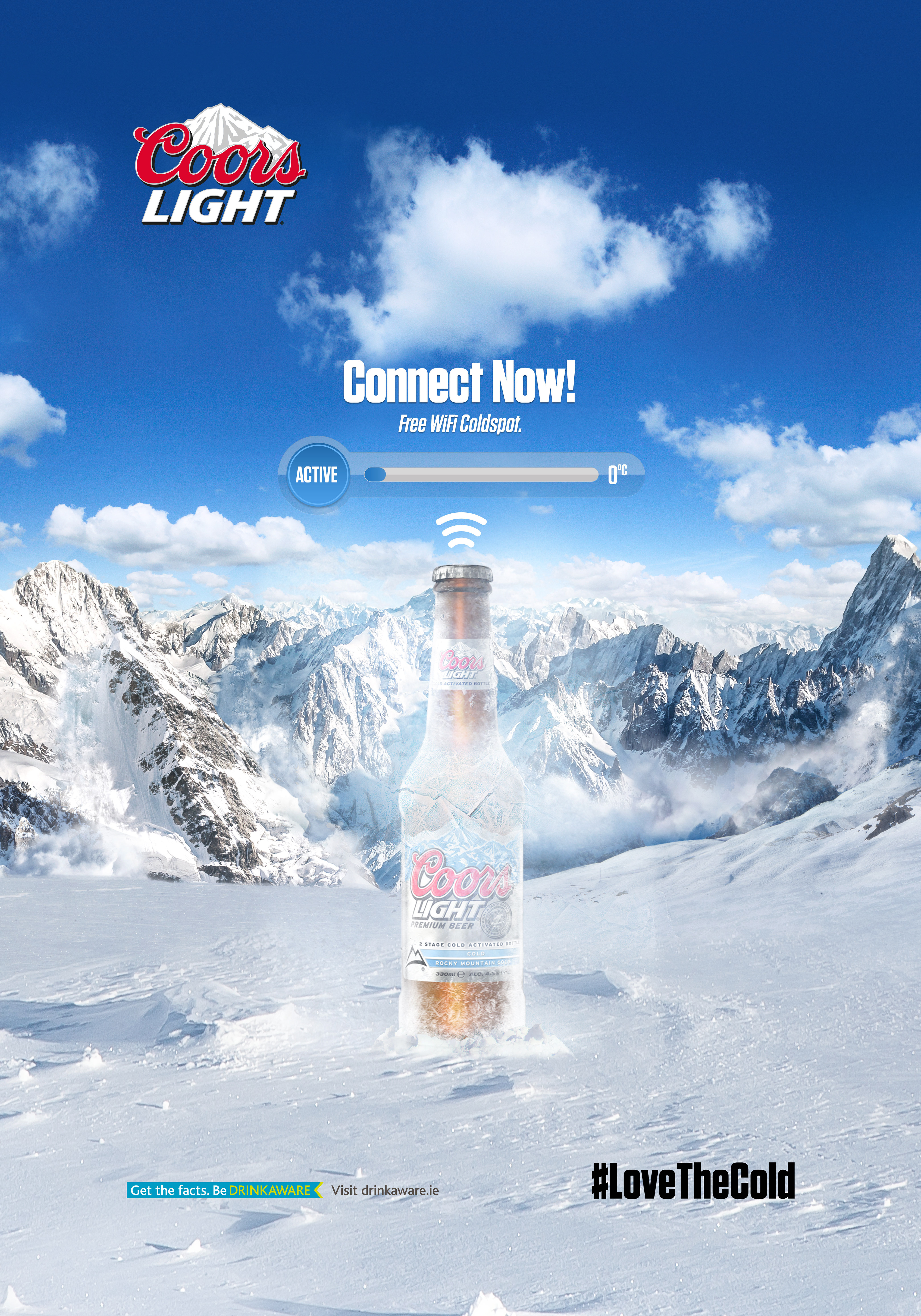 The Results?
The campaign was a huge success both on and offline, driving social engagement and fame for the brand.  Almost 1,000 connections were made across the WiFi Cold Spot locations. The campaign achieved 66% prompted recall level amongst our target male demographic.
Awards
My Role
Art Direction / Design (with
CKSK
)