The Challenges
Google indoor mapping, whilst very advanced at this stage, was not 100% accurate in terms of stores and layout. The client wanted a more detailed way-finding solution that included cash machines / toilets / baby changing facilities and bike racks etc, along with colour co-ordinating each floor to coincide with the rest of their communications.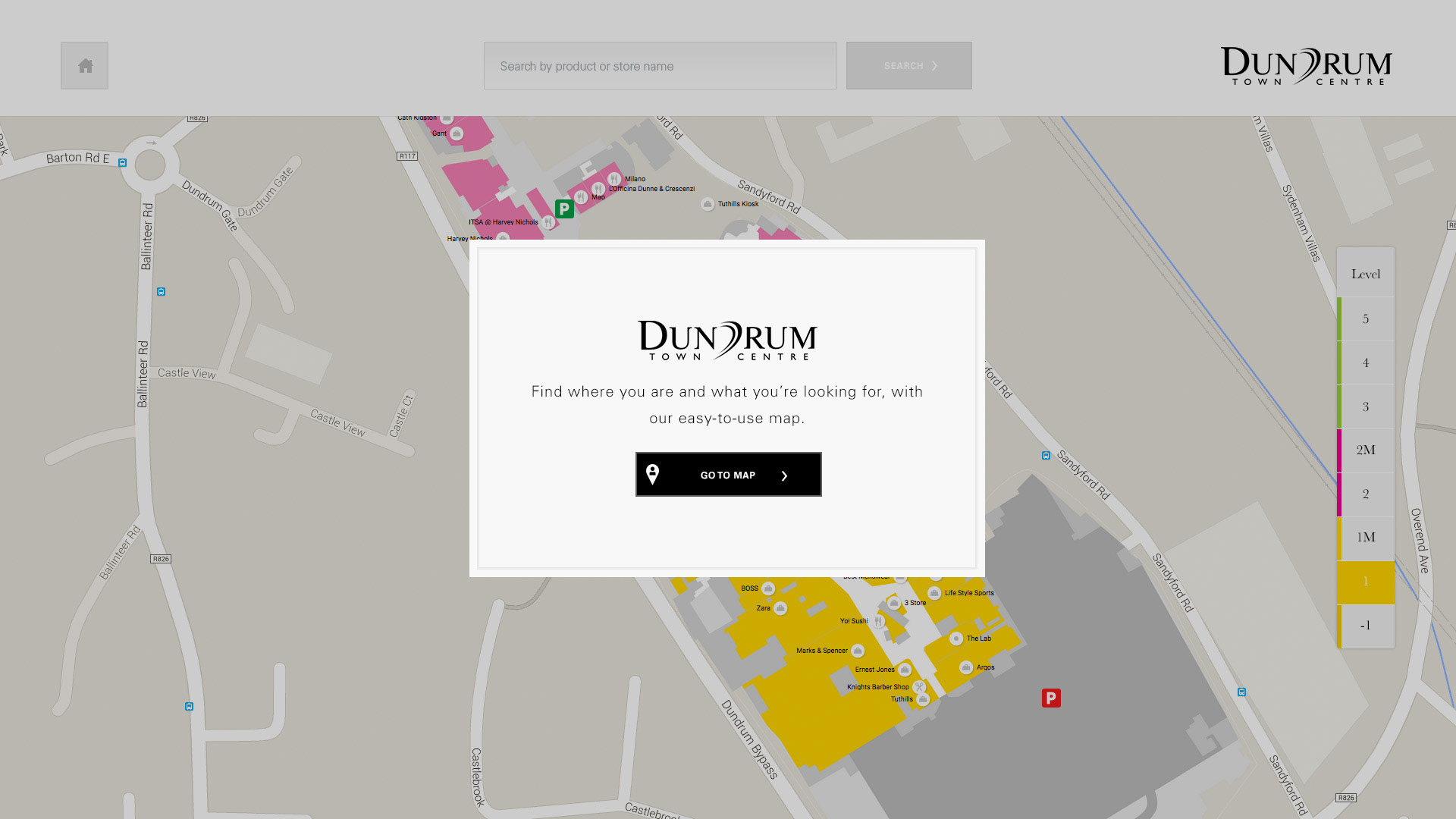 The Execution
After an extensive planning period, CKSK felt the best solution for the client's needs was a hybrid mapping solution, utilising Google maps with customised overlays. 

In Illustrator we marked out every store, corridor, elevator and carpark, with a specific colour per level. An integrated CMS allowed the client to change store names easily should the need arise.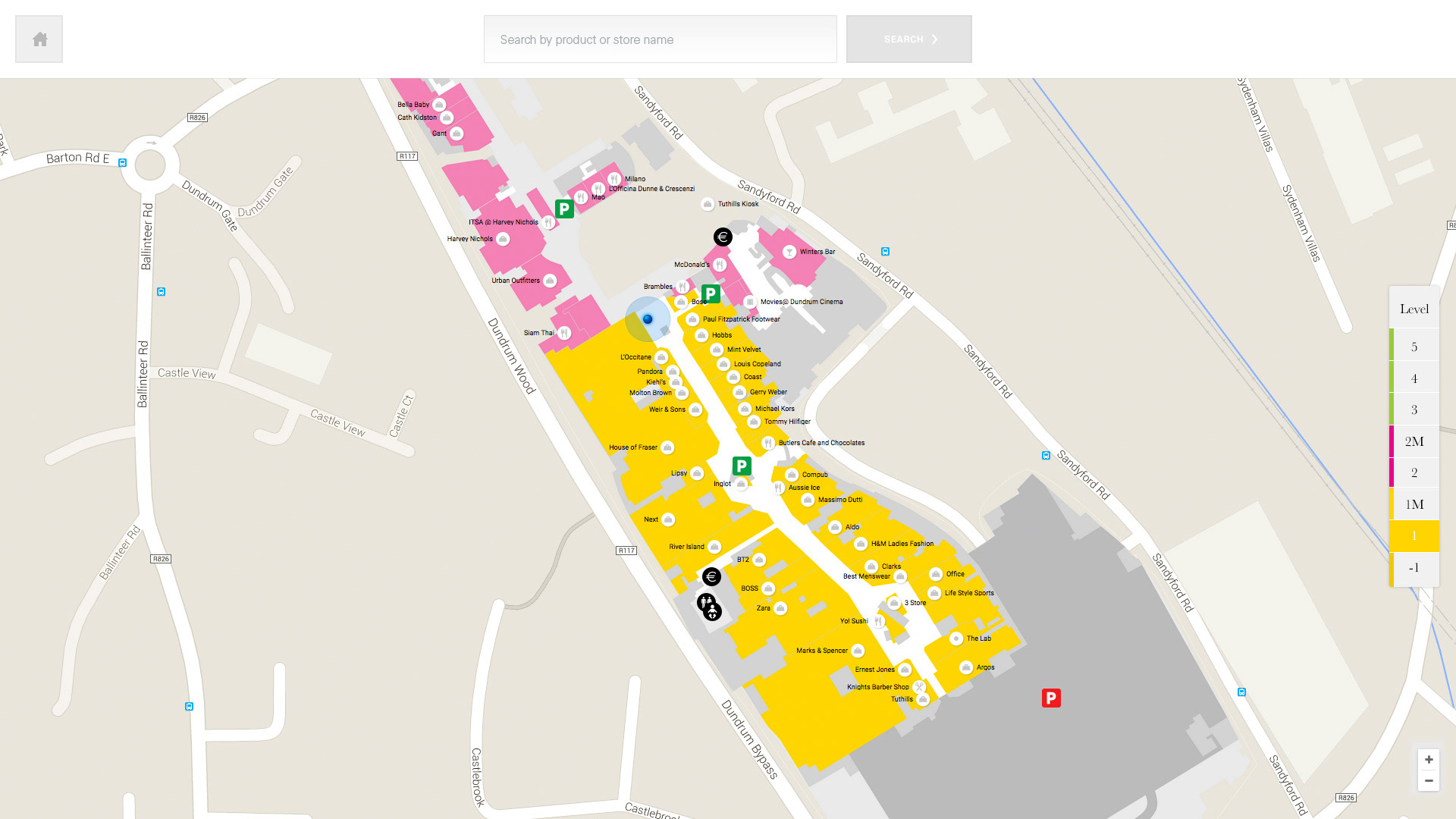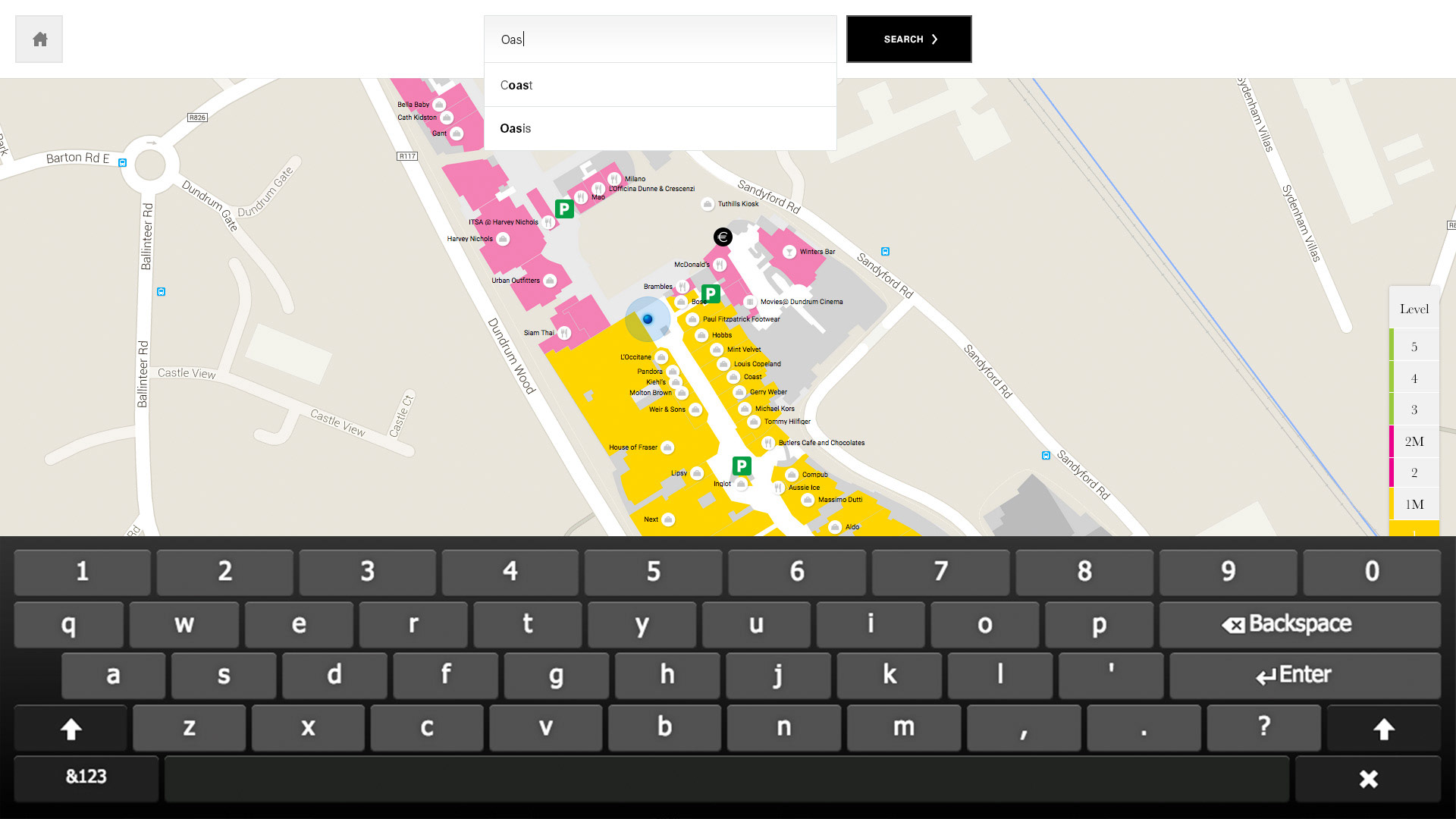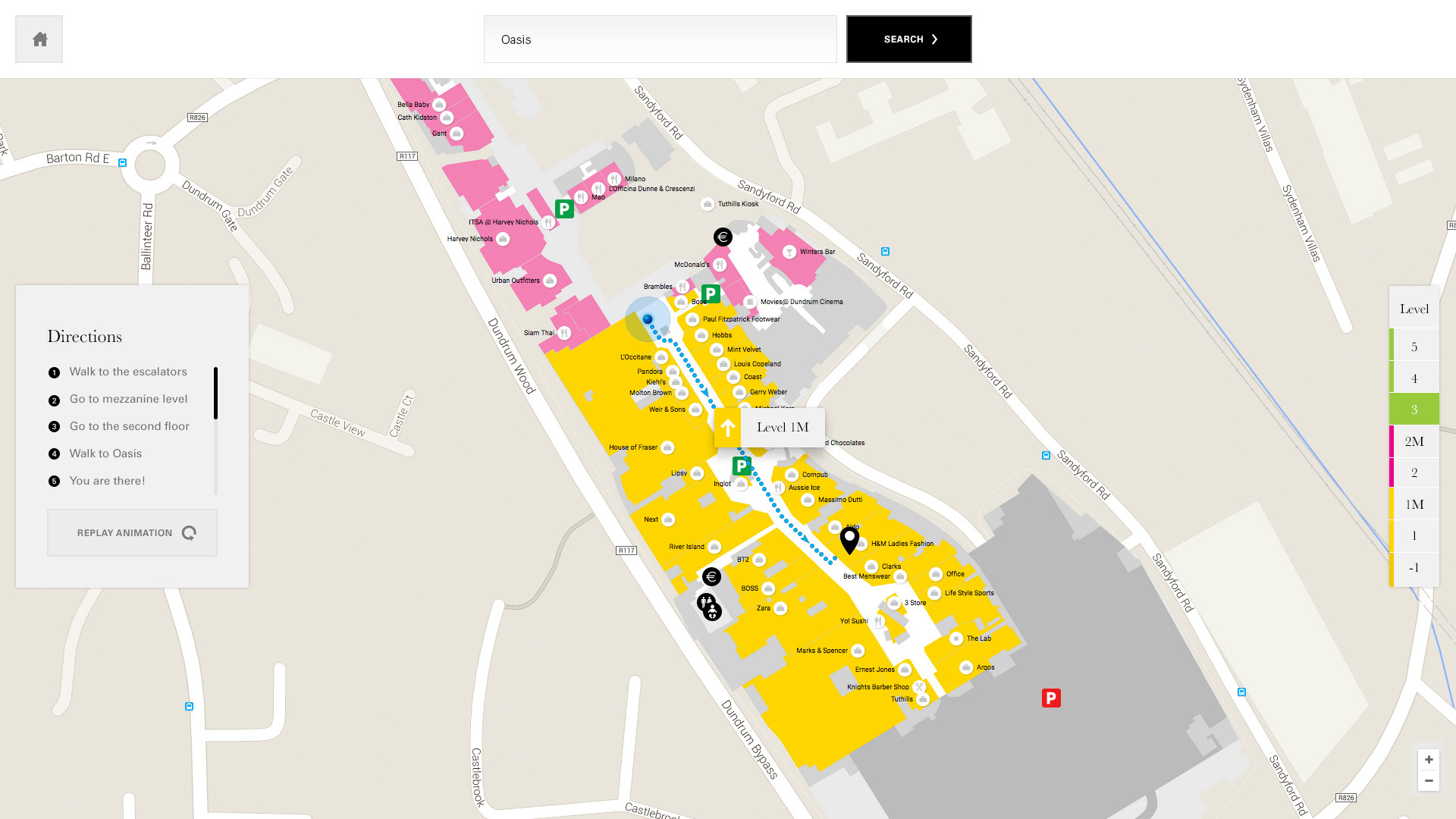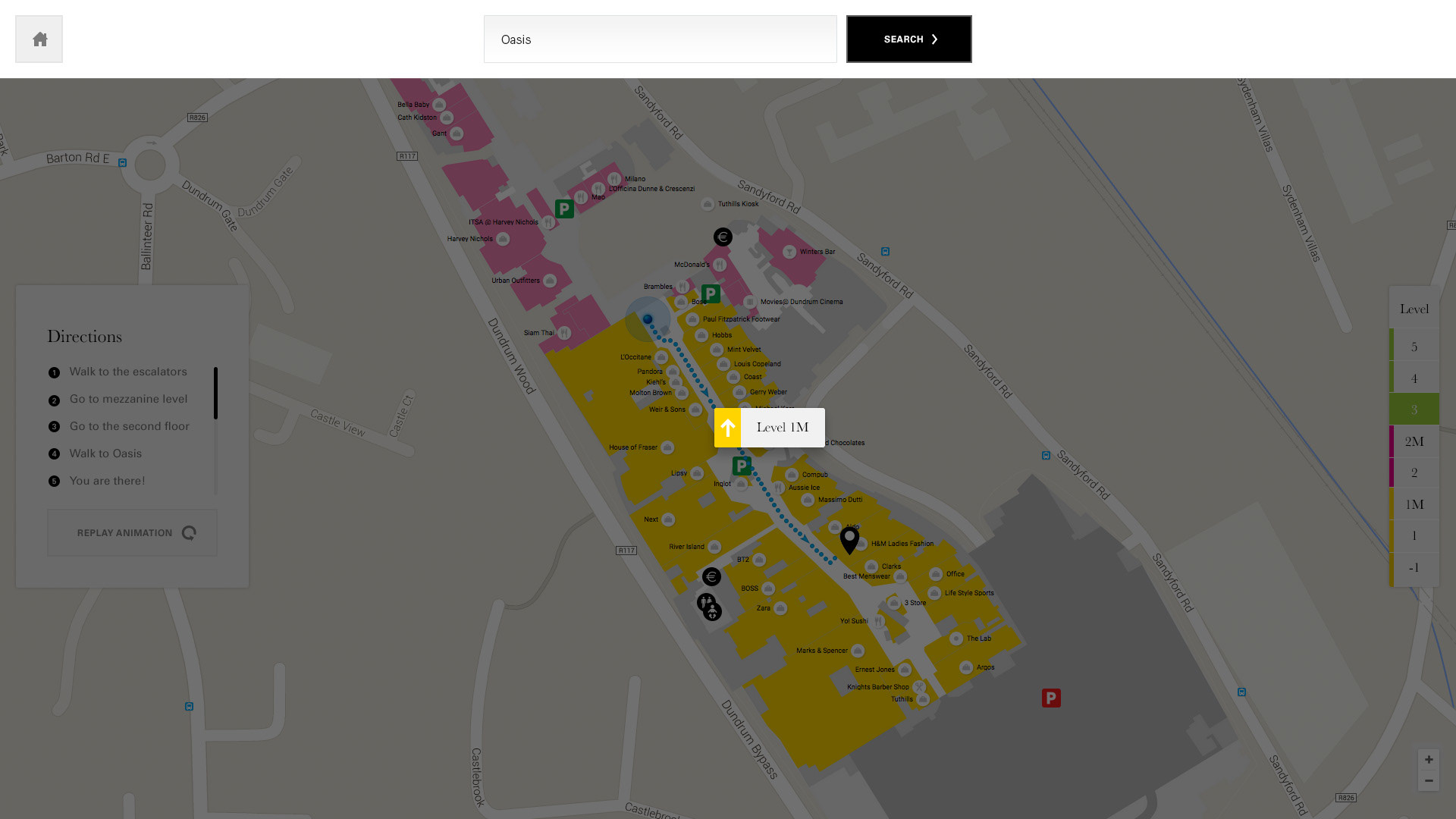 My Role
Art Direction / UI Design (with
CKSK
)